Jump To: Coming Up | Announcements | Calendar
Coming Up at North Bend UMC
Tuesday, September 17: New Bible Study: First Thessalonians – 10 am
Saturday, October 19: Fall Church Cleanup – 9 am
Tuesday, October 22: New Bible Study: Second Thessalonians – 10 am
Tuesday, October 29: Leadership Team Meeting (special meeting to prepare for Church Conference) – 6:30 pm
Sunday, November 10: Church Conference & Pizza Party – Time TBD
Announcements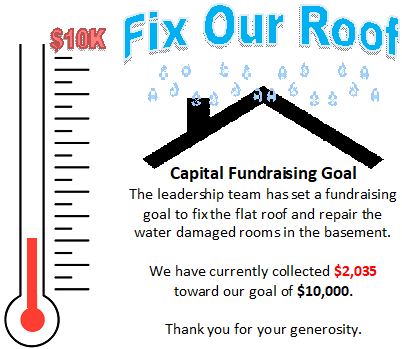 Sunday Worship Time: The leadership team is planning to change the starting time of Sunday morning worship. A return to 10:30 am is being planned beginning November 3rd. If you have a question about the change, please see our Team Leader, Don Paulin, or Pastor Scott.
---
Riverside Dinner Table Ending: Thank you to everyone who participated in and worked hard on and the Riverside Dinner Table. The leadership team has decided that it was not serving the community as well as intended. A group of church members has volunteered to work on an alternative to reach out to our community to more effectively meet their needs.
---
Fall Church Cleanup: We will have a fall cleanup day at the church on October 19 starting at 9 am. This will be an opportunity for us to de-clutter and organize the church's closets. Any time you can give, no matter how short, would be welcome.
---
Prayer Time: Wednesday evenings from 5:30 – 6:30 pm. Join us as we pray for our church and our community. e.
---
TRAM Food Donations: We have the basket for non-perishable food donations for TRAM setup in the back of church.
---
Tuesday Morning Bible Study:  Starting on September 17th, the Tuesday Morning group will begin studying First Thessalonians. They meet Tuesdays from 10 to 11:30 AM and usually go to lunch together afterwords.
Calendar
January

2020

Sun
Mon
Tue
Wed
Thu
Fri
Sat

5

Sunday Morning Worship

Children's Sunday School

• •

8

Prayer Gathering

Choir Practice

• •

12

Sunday Morning Worship

Children's Sunday School

• •

15

Prayer Gathering

Choir Practice

• •

19

Sunday Morning Worship

Children's Sunday School

• •

22

Prayer Gathering

Choir Practice

• •

26

Sunday Morning Worship

Children's Sunday School

• •

29

Prayer Gathering

Choir Practice

• •