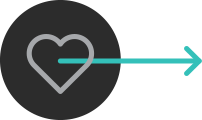 OPEN HEARTS to ACCEPT JESUS
We believe living a life as a disciple of Jesus Christ begins with accepting him as Savior and Lord.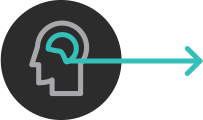 OPEN MINDS to FOLLOW JESUS
We believe growing as a disciple of Jesus Christ involves following him in holy obedience.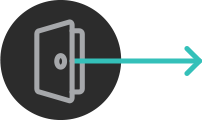 OPEN DOORS to SHARE JESUS
We believe serving as a disciple of Jesus Christ means sharing his grace, truth, love and power through faithful ministry.
---
Mission
God's work on earth is to draw people into His grace through Jesus Christ (John 12:32).  The Church has been co-missioned by God to join Him in His work.  Our responsibility is to make disciples of Jesus Christ (Matthew 28:19).  At North Bend UMC we count it an honor to join God in His mission on earth.  We accomplish this work through the various ministries of the church as we serve in Christ's name.
We believe grace and truth are at the heart of every ministry.  Jesus's life on earth was full of grace and truth (John 1:14).  So the life of his church needs to be full of grace and truth as well.  That means we are committed to building genuine relationships of Christ-centered love with each other and with those around us.  Helping people discover that grace and truth is what North Bend UMC is all about.
Here is a closer look at the three important elements of our mission:
Jesus lived on earth about 2000 years ago.  He was a real person.  He ate, slept, cried, got angry and even was tempted.  But Jesus was more than fully human.  He was also fully God, completely divine.  As such, he was perfectly without sin – never thought, did or said anything wrong.  When Jesus was crucified, his death secured the forgiveness of our sins.  Three days later, his resurrection paved the way to eternal life for us.  "God was reconciling the world to himself in Christ, not counting people's sins against them" (2 Corinthians 5:19).
Jesus is the Son, second Person of the Trinity – Father, Son and Holy Spirit.  Jesus is the Lord, all authority in heaven and on earth belongs to him.  Jesus is our Savior, who alone forgives our sins and save our souls.  We have faith in Jesus Christ by whose grace we are redeemed, made whole and holy.
The word "disciple" is used in the Bible to describe people who believe in Jesus Christ.  It's used far more than any other term (Christian- 3 times, Follower – 10 times, Believer – 60 times, Disciple – 300 times).  Many verses identify the characteristics of a disciple.  They can be summed up like this:
A disciple is someone who
Accepts Jesus Christ as Savior and Lord,
Follows Jesus Christ in holy obedience, and
Shares Jesus Christ in faithful ministry.
The Church, in its universal form, is the community of all past, present and future disciples of Jesus Christ.  The Church spans all traditional Christian denominations as we think of them today (Baptist, Catholic, United Methodist, etc).  The Church is called the Body of Christ, in which its parts (members) are empowered by the Holy Spirit, equipped to do ministry and mission, grow in the knowledge and love of God, and love one another in the name of Christ.
North Bend UMC is a local church that affiliates with the United Methodist denomination.  We believe that local churches are a primary place for people to connect with Jesus, grow stronger in faith, build genuine, encouraging relationships, and serve in ways that make an eternal difference in our community and around the world.
Beliefs
The United Methodist Church is a Protestant denomination.  John Wesley founded the Methodist movement in England in the 1700's.  Our doctrine has a distinctive Wesleyan flavor.  The official statement of United Methodist beliefs are found in The Book of Discipline.  Here are some of our key beliefs:
Find out more at umc.org.